Standing majestically in Cibubur area, Avenzel Hotel & Convention is the 4 stars hotel, perfectly located in Cibubur . Designed for both business and leisure travel.
Strategically located in prime area of Cibubur, Avenzel Hotel offers you various advantages. 10 minutes from Harjamukti LRT Station & 1 hour from Soekarno Hatta Airport, easy access by public transportation.
Whether you are planning an event or other special occasions, Avenzel Hotel & Convention Cibubur is a great choice for you with over 35 a large and well-equipped function room to suit your requirements.
Avenzel Hotel & Convention Cibubur has 249  well-appointed guest rooms including president suites room is the splendid choice for you who are seeking a luxurious treat for your holiday. Get pampered with the most excellent services and make your holiday memorable by staying here. From business events, wedding celebrations to corporate gatherings, Avenzel Hotel & Convention Cibubur provides complete services and facilities that you and your colleagues need.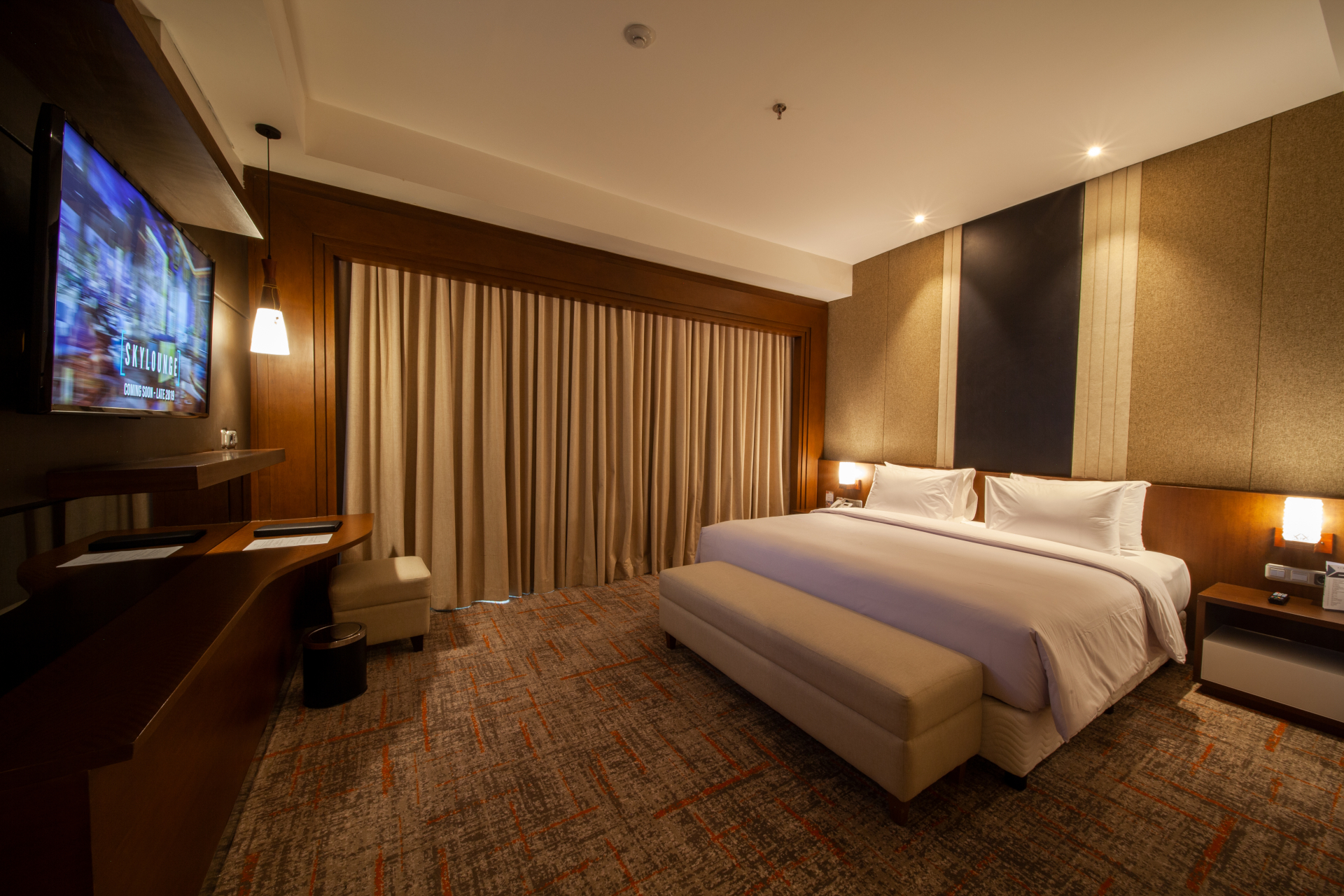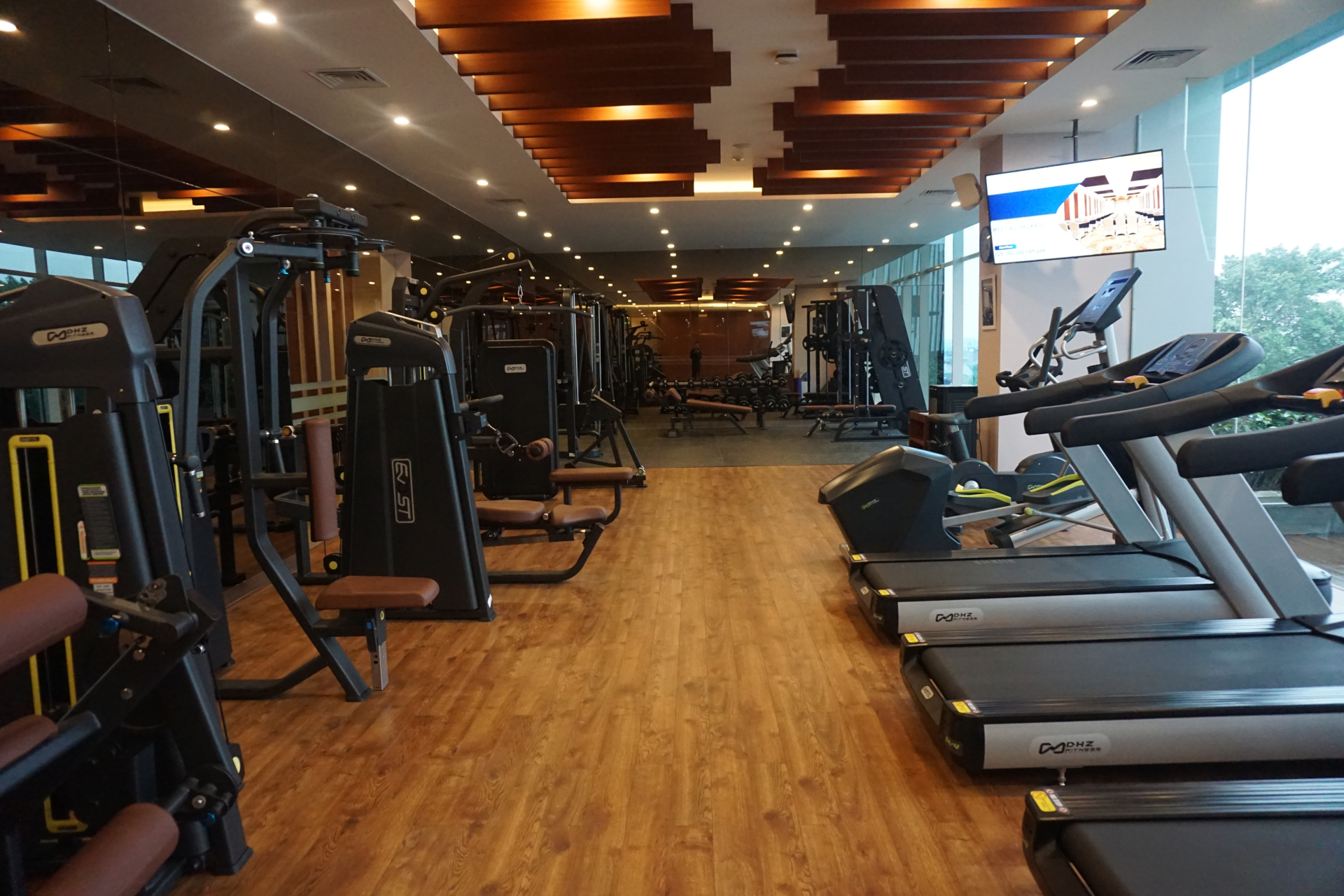 Have fun with various entertainment facilities for you and the whole family at Avenzel & Convention Cibubur, a wonderful accommodation for your family holiday.
Adjacent to recreational areas and Sports venues, such as horse riding and archery (The Hub 550 M), Trans Studio Cibubur (2,4 KM), Wiladatika Recreation Park (3,2 KM), as well as golf courses such as the Riverside Golf Club (7,2 KM), Emeralda Golf Club (10,5 KM). Taman Mini Indonesia Indah (14,9 KM), and choices of nearest shopping mall.
The highest quality service accompanying its extensive facilities will make you get the ultimate holiday experience.
The Palmas hotel's fitness center is a must-try during your stay here complete with sauna, whirlpool and steam room.
Have an enjoyable and relaxing day at our beautiful infinity pool, whether you're traveling solo or with your loved ones. Get the best deal for the finest quality of our 24-hours spa treatment to unwind and rejuvenate yourself.
A 24-hours front desk is available to serve you, from check-in to check-out, or any assistance you need. , facilities for disabled guests, Luggage storage. Should you desire more, do not hesitate to ask the front desk, we are always ready to accommodate you.
Savor your favorite dishes with special cuisines from Avenzel Hotel & Convention Cibubur exclusively for you at Crema Coffee and Patisserie, The Zoetrope Sky Lounge enjoy stunning 270-degree Cibubur view, Anandaras our All Day Dining Restaurant, 24-hours In-Room Dining, Karaoke, Pool Bar and Lobby Lounge
WiFi is available within public areas of the property to help you to stay connected with family and friends.
Avenzel Hotel & Convention Cibubur is a hotel with great comfort and excellent service according to most hotel's guests.