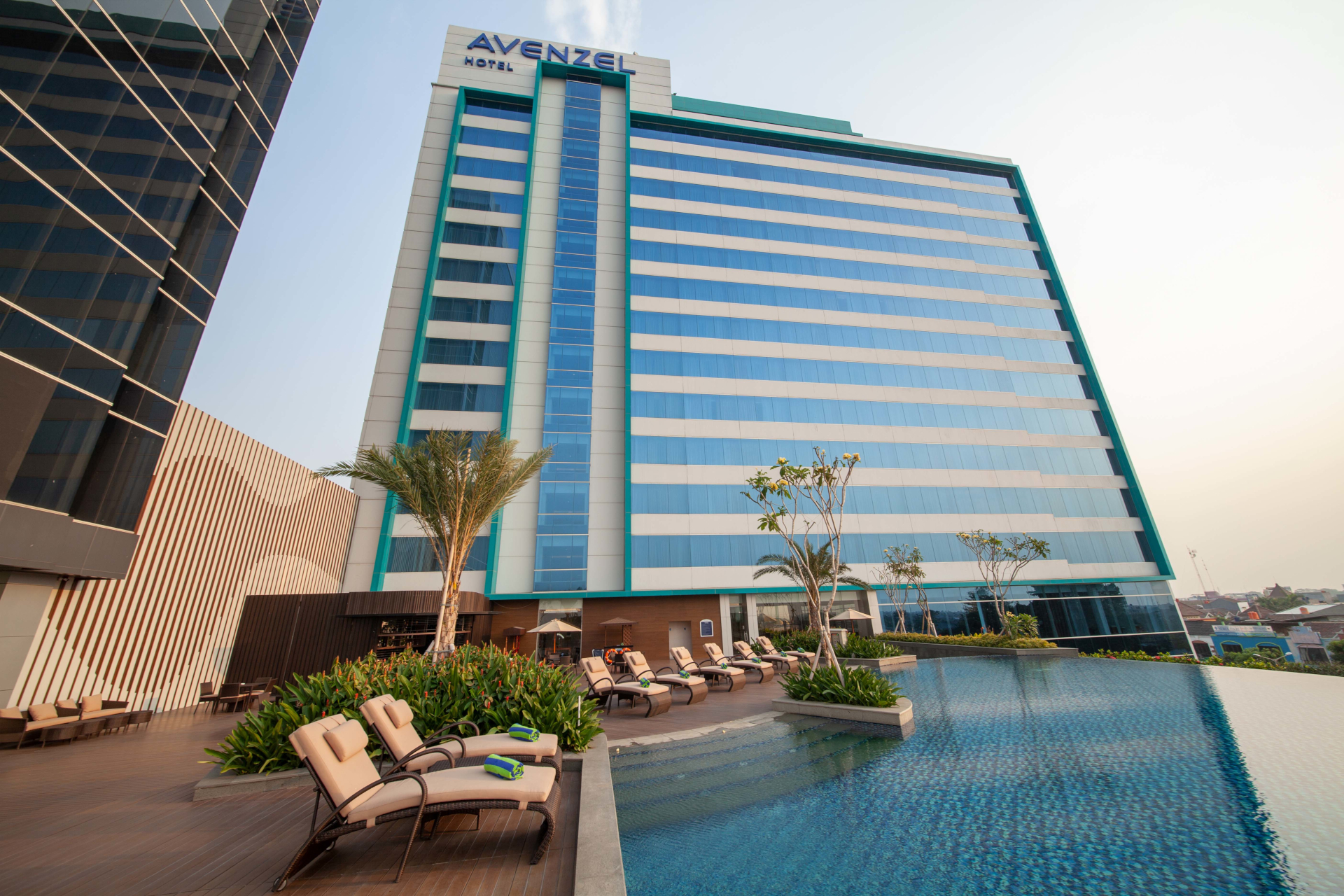 Standing majestically in Cibubur area, Avenzel Hotel & Convention is the 4 stars hotel, perfectly located in Cibubur . Designed for both business and leisure travel.
Strategically located in prime area of Cibubur, Avenzel Hotel offers you various advantages. 10 minutes from Harjamukti LRT Station & 1 hour from Soekarno Hatta Airport, easy access by public transportation.
Whether you are planning an event or other special occasions, Avenzel Hotel & Convention Cibubur is a great choice for you with over 35 a large and well-equipped function room to suit your requirements.
Avenzel Hotel & Convention Cibubur has 249  well-appointed guest rooms including president suites room is the splendid choice for you who are seeking a luxurious treat for your holiday. Get pampered with the most excellent services and make your holiday memorable by staying here. From business events, wedding celebrations to corporate gatherings, Avenzel Hotel & Convention Cibubur provides complete services and facilities that you and your colleagues need. Read More …
All rooms are equipped with wardrobe, bathroom with complete bathroom amenities, hair dryers and a large standing shower. It has 220 rooms with the size 24 sqm are perfect for every type of guests.
WELCOME TO AVENZEL HOTEL AND CONVENTION
Avenzel Hotel & Convention is the 4 Stars hotel, a new build hotel and perfectly located in Cibubur Area. Designed for both business and leisure travel, Avenzel Hotel & Convention will be the one of the city's most popular locales. From here, guests can enjoy easy access to all that the lively city has to offer.
With a modern design, guest will feel comfortable in the Deluxe Room. This stylish accommodation provides a king size bed, bathtub or shower with full of amenities Based on Topotels Standard. Easy access to high speed internet that keeps you connected all the time.
Discover the comfort of an 52 sqm Junior Suite of suites equipped with a private lounge. This comfortable room will give you a memorable experience. High-speed internet access can be achieved throughout the day.
Our 2 Bedroom Suite Room measuring 84 square meters, has a private living room, the suite is equipped with every modern comfort needed for a comfortable stay.
Enhance your staycation with an upgrade to Our Presidential Suite, which will truly give you a satisfaction in comfort. This lavish multi-room suite is appointed with the perfect blend of modern and luxury design.